Style GQ – While we wait to see Meghan Markle's wedding dress at the royal wedding in Windsor on May 19th, here are 10 things we know about what she might wear. From who has been rumored to design Meghan's wedding dress, to the gown she wore in her first marriage and more, these are all the clues we have so far…
1. We're expecting her to wear a second wedding dress
Sources 'close to Meghan' revealed earlier this month that the bride will be wearing not one but two dresses on her big day. Apparently we should expect a traditional ceremony gown followed by a change of wardrobe into something more 'glamorous and less restrictive'.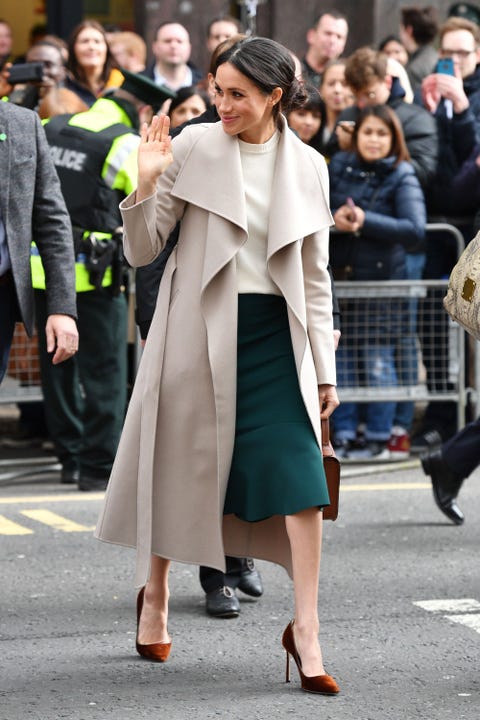 2. These are some of the rumored designers
While sketches of Meghan's apparent wedding dress by Israeli designer Inbal Dror were leaked in 2017, since then a handful of other designers have been tipped for the post. Ralph and Russo were suspected after the royal bride selected a couture dress from their collection for her official engagement pictures with Harry. Canadian brand Erdem have also been rumored to be designing the dress, as well as British design houses Burberry, Alexander McQueen and Jenny Packham.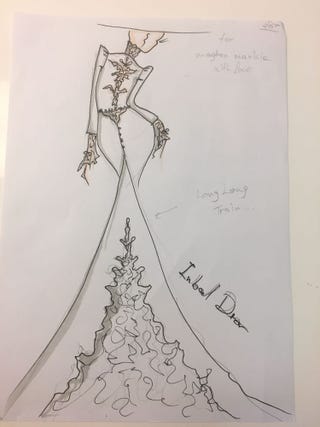 3. It isn't being designed by Victoria Beckham
VB put to bed the rumors that she was at the helm designing the royal bride's gown. She told the Guardian: "She looked absolutely beautiful in my jumper. I'm sure it will be a really fun wedding. But no, she hasn't asked me to do the dress."
4. The wedding dress probably won't be designed by Giles Deacon, either
Earlier this year Giles told the papers: "If Meghan Markle was in any way interested, I would be more than delighted. But I'm sure she's got plenty of other people on her list." Not too promising, then. And considering Deacon created Pippa Middleton's gown for her wedding just last year, he's probably an unlikely candidate.
5. Her dress will cost less than the Duchess of Cambridge's
Perhaps not surprising considering that Kate Middleton's wedding dress set her parents back a whopping £250,000. According to royal rules, by sticking to a lower budget, Meghan will be showing respect to the likely future Queen Consort, aka her sister-in-law, Kate.
6. She prefers the understated look
In a 2016 interview with Glamour, Meghan described her ideal wedding dress as: "very pared down and relaxed. Classic and simple is the name of the game, perhaps with a modern twist. I personally prefer wedding dresses that are whimsical or subtly romantic. Delphine Manivet and Christos Costarellos are faves of mine for their uniqueness and beauty. And I will always be a fan of Ellie Saab. J. Mendel is spectacular as well, especially for more structural designs."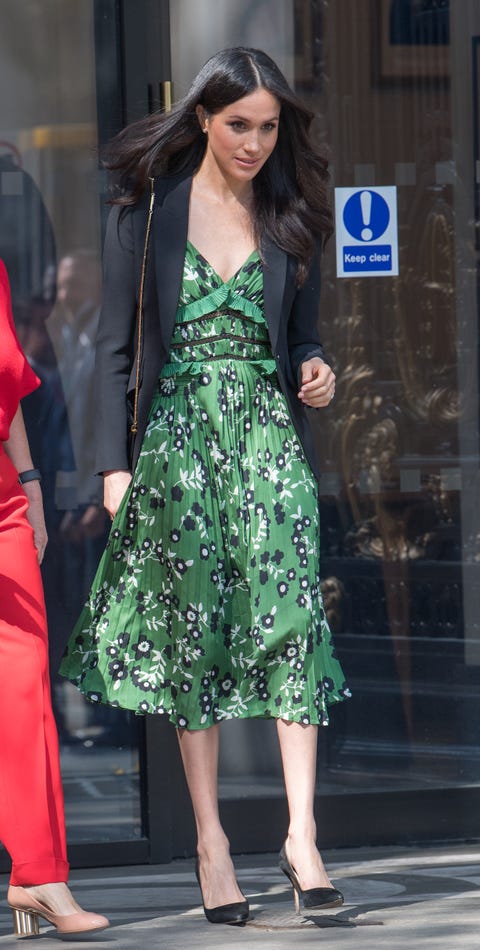 7. Her celebrity wedding dress crush?
Markle said in the same interview that Carolyn Bessette Kennedy's simple gown was 'Everything goals'.
8. She'll probably team it with a tiara
As is royal tradition. Although which one she'll choose, is currently unknown.
9. This is what Meghan Markle's first wedding dress looked like
For her first wedding in 2011 to Trevor Engelson, Meghan picked a simple, strapless beachy dress with a sparkly belt. Considering the wedding was in Jamaica, we think Meghan made the perfect choice of gown, but for her nuptials to Prince Harry, we're expecting something a little, well, bigger.